Advances and Innovations in Critical Care:
"A Journey Through the ICU"
presented by
The George Washington University School of Medicine and Health Sciences
The George Washington University Hospital Department of Anesthesiology and Critical Care Medicine
The Department of Nursing and Respiratory
---
  Saturday, October 21, 8:00am – 5:00pm (reception to follow)
  For questions, please contact Kim Boddie at kdboddie@gwu.edu or 202-994-9495
Agenda
| | | |
| --- | --- | --- |
|   | OCT 21st Saturday | OCT 21st Saturday |
| TIME | Session 1 Lecture Room | Session 2 Hands on Wet Lab |
| 7:30-8:00 | Breakfast and Registration | Breakfast and Registration |
| 8:00-9:00 | "Contemporary Management of Pulmonary Embolism." SPEAKERS: Shawn Sarin, M.D. and David Yamane, M.D. | Ventilator Transpulmonary pressure & Transpulmonary monitoring, ECMO Wet-Lab and Nursing care of Patient |
| 9:00-10:00 | "Liver Transplant for Alcoholic Liver Disease."  Speaker: Stephen Gray, M.D. | Ventilator Neurally Adjusted Ventilatory Assist (NAVA), ECMO Wet-Lab and Nursing care of Patient |
| 10:00-11:00 | "Damage Control Resuscitation and Adjuncts to Massive Transfusion Strategies." Speaker: Jordan Estroff, M.D. | Ventilator Neurally Adjusted Ventilatory Assist (NAVA), ECMO Wet-Lab and Nursing care of Patient |
| 11:00-12:00 | "A Modern Approach to Acute Kidney Injury: An Overdue Rant."  SPEAKER: Mink Chawla M.D. | Ventilator Transpulmonary pressure & Transpulmonary monitoring, ECMO Wet-Lab and Nursing care of Patient |
| 12:00-1:00 | Lunch/ Visit Exhibit Hall | Lunch/ Visit Exhibit Hall |
| 1:00-2:00 | "Tissue Damage in the ECMO Patient" SPEAKER: Kara Couch, R.N. | Ventilator Neurally Adjusted Ventilatory Assist (NAVA)and ECMO Wet-Lab |
| 2:00-3:00 | "Innovation or Science Fiction? Extracorporeal Blood Purification in Critically Ill Patients." SPEAKER: Jon Chow, M.D. | Ventilator Transpulmonary pressure & Transpulmonary monitoring and ECMO Wet-Lab |
| 3:00-3:30 | Break | Break |
| 3:30-4:00 | "Endobronchial Valves for Severe Emphysema." SPEAKER: Khalil Diab, M.D. | Ventilator Neurally Adjusted Ventilatory Assist (NAVA)and ECMO Wet-Lab |
| 4:00-4:30 | "REBOA: Resuscitative technique for noncompressible hemorrhage."  SPEAKER: Megan Quintana, M.D. | Ventilator Transpulmonary pressure & Transpulmonary monitoring and ECMO Wet-Lab |
| 4:30-5:30 | Top 10 Critical Care Equations to Know to become a better Doctor" + Closing remarks. SPEAKER: Michael Seneff, M.D. |   |
| 5:30-6:00 | Closing Remarks |   |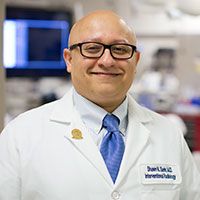 Shawn Sarin, MD, MBA, FSIR
Associate Professor of Radiology and Surgery
Section Chief, Vascular and Interventional Radiology
"Contemporary Management of Pulmonary Embolism."
SPEAKERS: Shawn Sarin, MD and David Yamane, MD
8:00 - 9:00
Disclosures: No disclosures relevant to this topic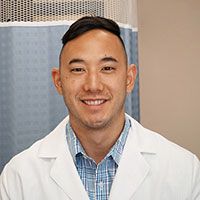 David Yamane, MD
Associate Professor, Department of Emergency Medicine
Associate Professor, Department of Anesthesiology & Critical Care Medicine
"Contemporary Management of Pulmonary Embolism."
SPEAKERS: Shawn Sarin, MD and David Yamane, MD
8:00 - 9:00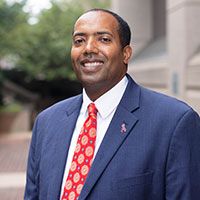 Stephen H. Gray, MD
Associate Professor of Surgery
Surgical Director, The George Washington University Liver Transplant Program
"Liver Transplant for Alcoholic Liver Disease."
SPEAKER: Stephen Gray, MD
9:00 - 10:00
Disclosures: No disclosures relevant to this topic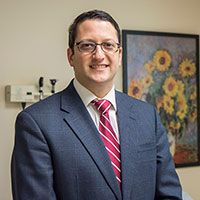 Jordan Estroff, MD, FACS
Associate Professor of Surgery
"Damage Control Resuscitation and Adjuncts to Massive Transfusion Strategies."
SPEAKER: Jordan Estroff, MD
10:00 - 11:00
Disclosures: No disclosures relevant to this topic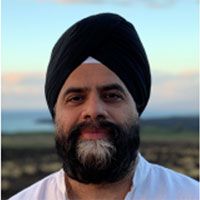 Mink Chawla, MD
CEO of Stavro Medical
CMO at Silver Creek Pharmaceuticals Company
"A Modern Approach to Acute Kidney Injury: An Overdue Rant." SPEAKER: Mink Chawla, MD
11:00 - 12:00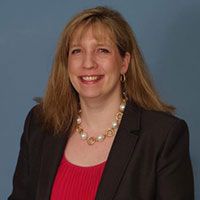 Kara Couch, MD CRNP, CWCN-AP, FAAWC
Director of Wound Care Services
"Tissue Damage in the ECMO Patient"
SPEAKER: Kara Couch
1:00 - 2:00
Disclosures: No disclosures relevant to this topic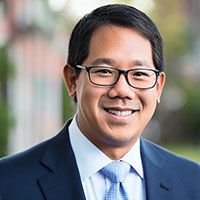 Jonathan Chow, MD
Chief Liver Transplant Anesthesiology
Program Director, Critical Care Anesthesiology Fellowship
"Innovation or Science Fiction? Extracorporeal Blood Purification in Critically Ill Patients."
SPEAKER: Jon Chow, MD
2:00 - 3:00
Disclosures: Part-time Director of Medical Affairs for Exthera Medical Corporation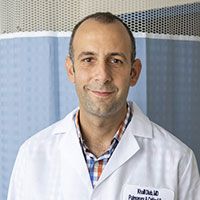 Khalil Diab, MD
Interventional Pulmonologist
Associate Professor of Medicine
"Endobronchial Valves for Severe Emphysema."
SPEAKER: Khalil Diab, MD
3:30 - 4:00
Disclosures: No disclosures relevant to this topic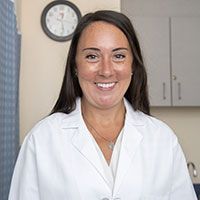 Megan Quintana, MD
Trauma Surgeon at George Washington University
Assistant Professor of Surgery
"REBOA: Resuscitative technique for noncompressible hemorrhage."
SPEAKER: Megan Quintana, MD
4:00 - 4:30
Disclosures: No disclosures relevant to this topic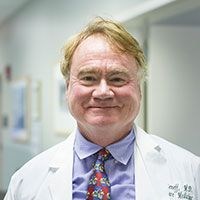 Michael Seneff, MD
Professor of Anesthesiology and Critical Care Medicine
"Top 10 Critical Care Equations to Know to become a better Doctor" + Closing Remarks.
SPEAKER: Michael Seneff, MD
4:30 - 5:30
Disclosures: No disclosures relevant to this topic
  Milken Institute School of Public Health
950 New Hampshire Avenue, NW
Washington, DC 20037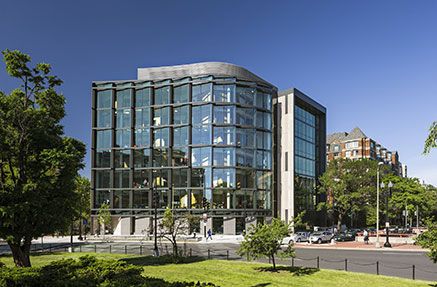 Registration Fee
There is NO fee to attend this Symposium. This symposium is made possible by a grateful patient fund.
BE SURE TO CHECK YOUR SPAM BOX FOR EMAILS REGARDING YOUR REGISTRATION CONFIRMATION AND OTHER EMAILS REGARDING THIS CONFERENCE.
Designation of CME Credit
Physicians: This program provides a maximum of 8 AMA PRA Category 1 Credit™
The George Washington University School of Medicine and Health Sciences is accredited by the Accreditation Council for Continuing Medical Education (ACCME) to provide continuing medical education for physicians.
Nurses: This program provides 8 CME hours.
APP: APPs may receive a maximum of 8 Category 1 credits for completing this activity.
Respiratory Therapist: This program provides 10 CME hours.