The EDEN Project:
A Prospective, Multicenter, Observational Study to Assess Organ Failure Patterns in Endotoxemic Septic Shock
Protocol Number: SMI-NA014
Protocol Version: 1.0
Version Date: 05 Aug 2021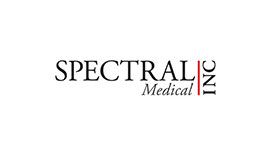 ---
Study Investigators
PI: Michael Seneff, MD
Sub-I: Danielle Davison, MD
Sub-I: David Yamane, MD
Sub-I: Katrina Hawkins, MD
Study Objectives
To compare SOFA and MODS as best fit into a model for ICU mortality prediction that includes EAA
To determine survival to discharge truncated at 60 days as a function of organ failures and EAA
To compare vasopressor doses over Days 0-3 in categories based on EAA
To classify Acute Kidney Injury according to KDIGO criteria over Days 0-3
To determine the patterns of organ failure over Days 0-3
To classify patients using SENECA sepsis phenotypes [Seymour et al 2019] and compare to SOFA, MODS and EAA.
Patient Population
Intensive Care Unit subjects with septic shock and endotoxemia [low, intermediate and high levels] as determined by EAA.
Inclusion Criteria
18 years of age or older
Hypotension requiring vasopressor support: Requirement for at least one of the vasopressors listed below, at the dose shown below, for at least 2 continuous hours and no more than 30 hours*

Norepinephrine > 0.05mcg/kg/min
Dopamine > 10 mcg/kg/min
Phenylephrine > 0.4 mcg/kg/min
Epinephrine > 0.05 mcg/kg/min
Vasopressin > 0.03 units/min
Vasopressin (any dose) in combination with another vasopressor listed above (at any dose)

Documented or suspected infection defined as definitive or empiric intravenous antibiotic administration
Exclusion Criteria
Lack of commitment for full medical support
Inability to achieve or maintain a minimum mean arterial pressure (MAP) of ≥ 65mmHg despite vasopressor therapy and fluid resuscitation deemed adequate by the treating physician.
There is clinical support for non-septic shock such as:

Acute pulmonary embolus
Transfusion reaction
Acute coronary syndrome with low cardiac output

Severe granulocytopenia (leukocyte count less than 500 cells/mm3).